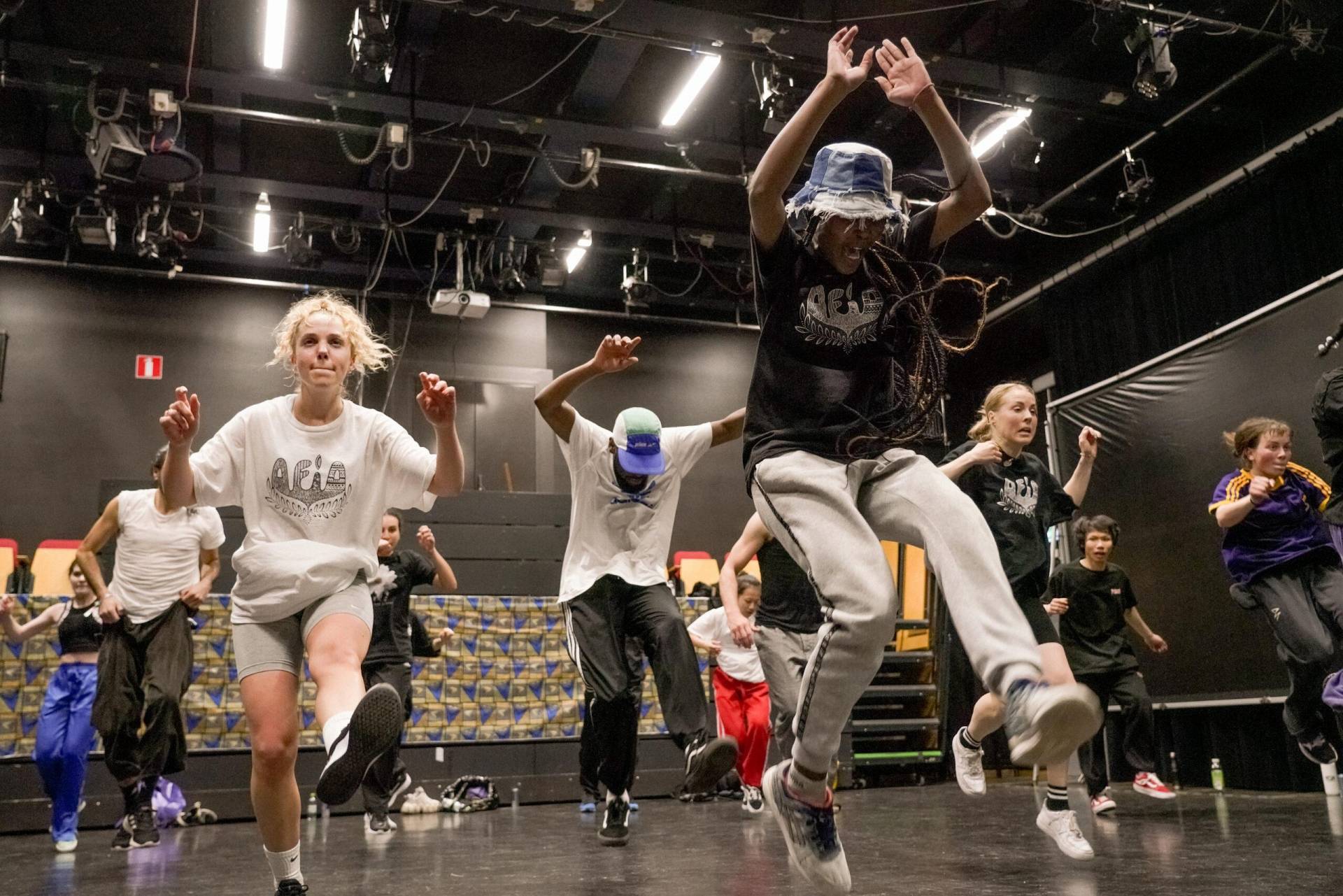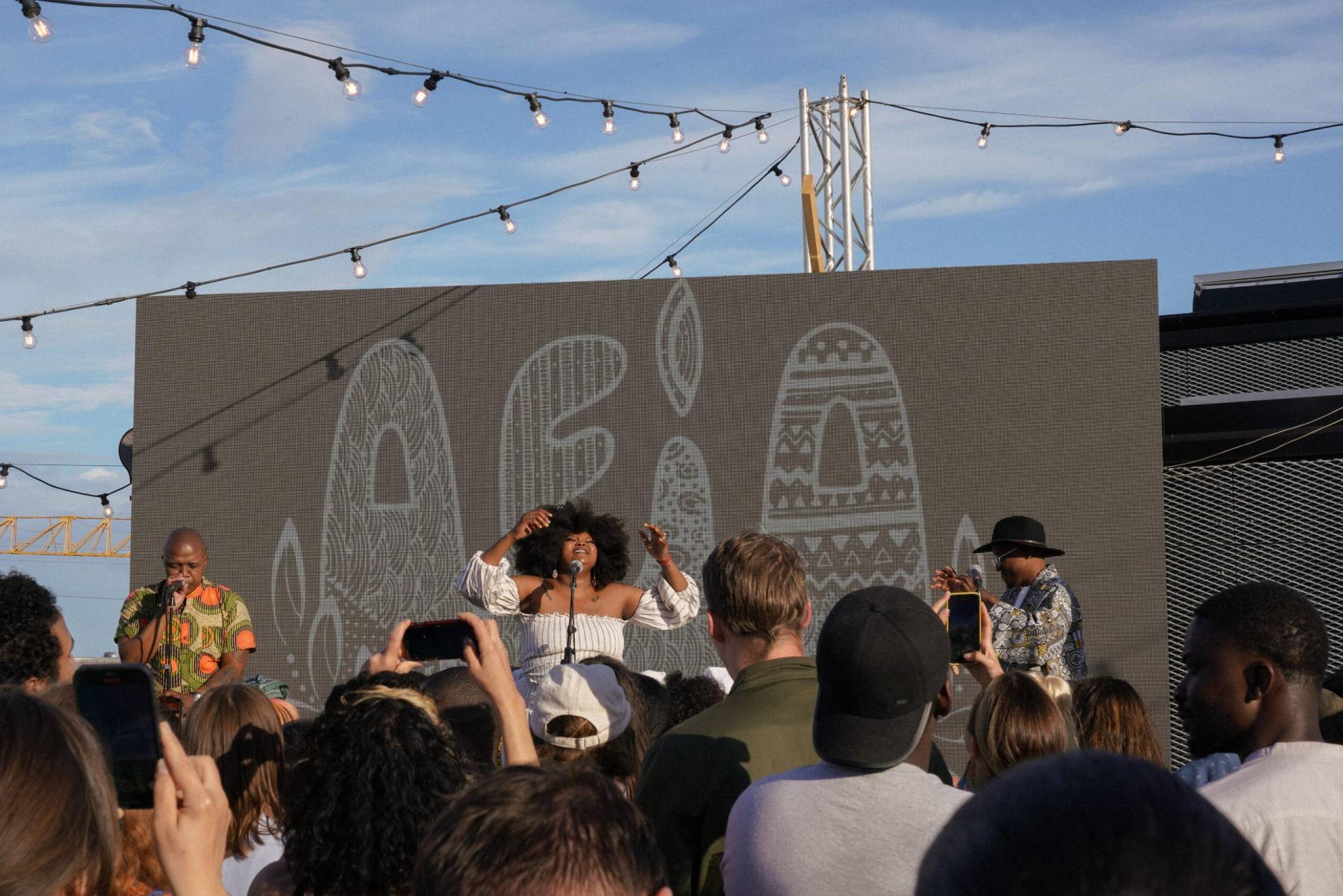 AFIA Is Pantsula Workshop Lecture 2022 Sweden South Africa
AFIA WOZA JAM South Africa Sweden 2022
AFIA CLUB WOZA 2022 Dance Sweden Is Pantsula south Africa
Afia Festival is our biggest event of the year! One week celebration of South African culture in Sweden!  – With guest appearances of other African cultures.
During 7 days in the beginning of summer in Stockholm city we gather from different cities, countries and continents to dance, talk, experience, battle, jam and club together. As the sun doesn't set in June in Sweden, our vibe doesn't either, we continue celebrating unity and love for South African music and dance throughout the whole week.
The main subject of the Festival is isiPantsula* and House music. Dance and Dj culture from South Africa.
At our festival we aim to make everyone feel welcome and find a good way to participate and learn. Therefore we have so many different activities: Workshops, lectures, panel discussions, movie screenings, parties and mingle and probably more to come! We wish for people to dig deeper and understand different perspectives of life, hear each other and accept each other. At Afia Festival we go deep, we go beyond the surface of trends and waves, we want to know why, how and when. Join us on this journey of learning, celebrating, enjoying, connecting and opening up!
For us, it's important to keep it authentic, intimate and respectful so every activity at our program has been thought through and discussed before being brought to reality. Afia Festival is a platform for African cultures and African artists, meaning our artist-line up consists solely of artists with African heritage. However, everyone is welcome to join the festival as participants and audience, the more the merrier!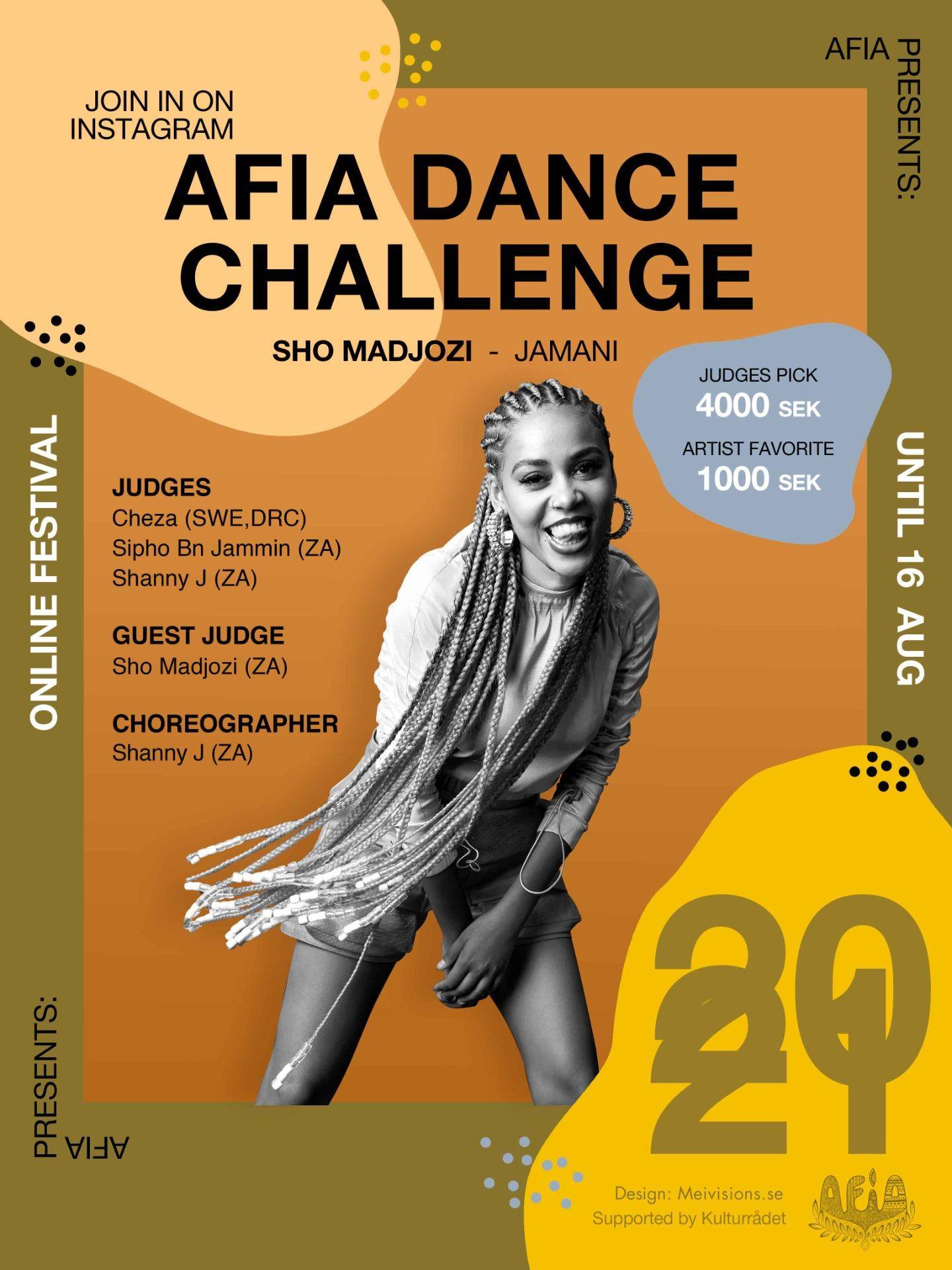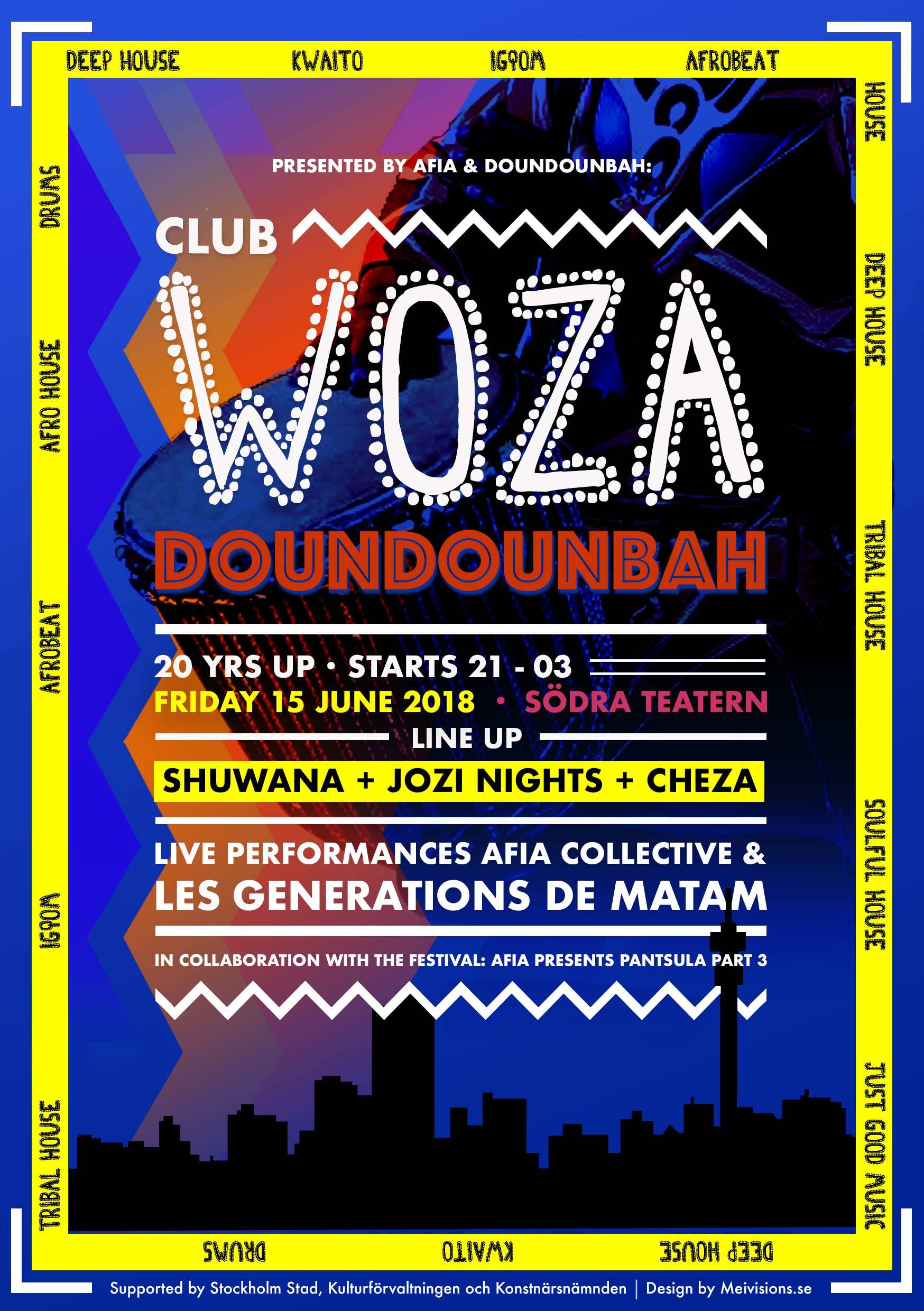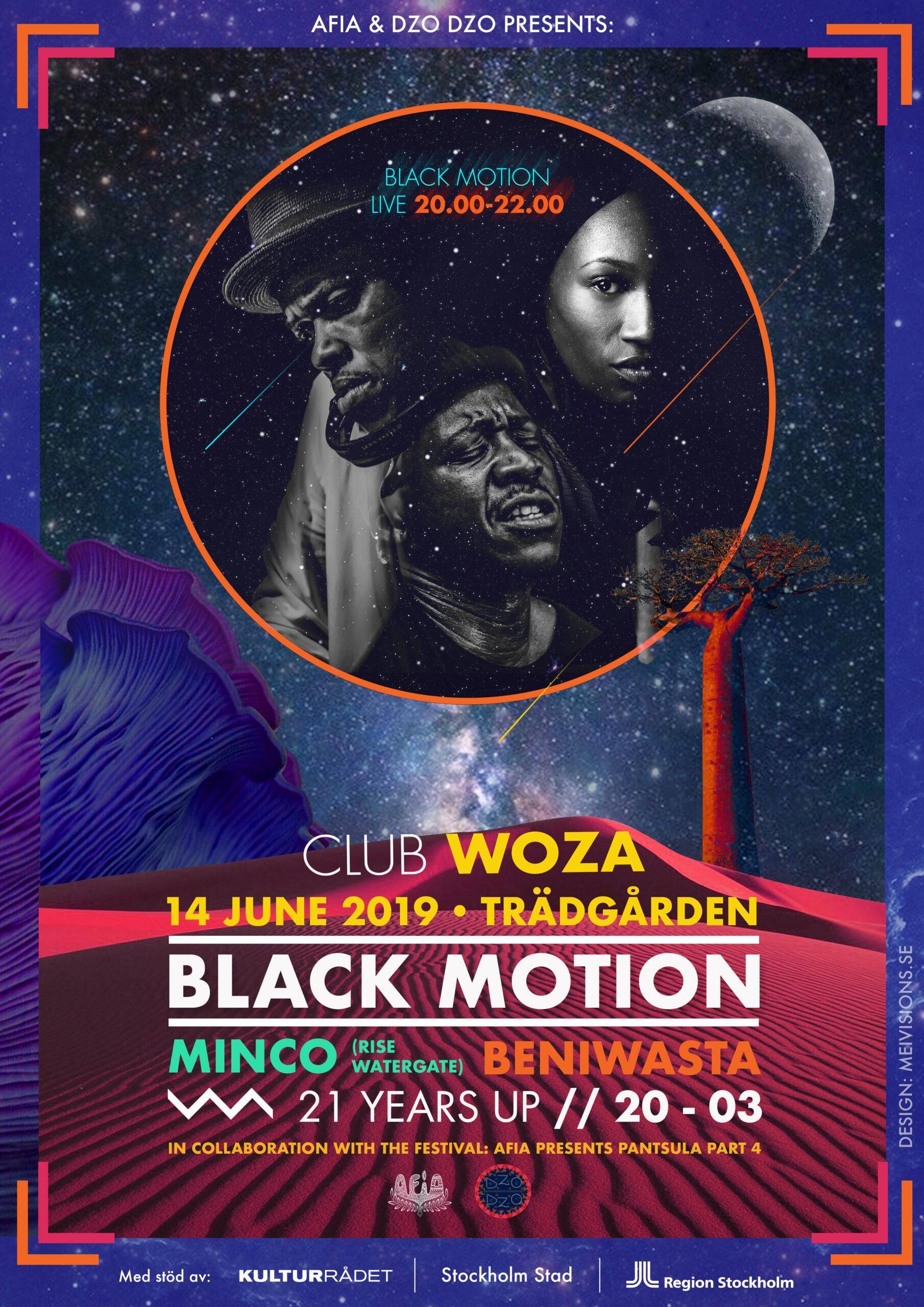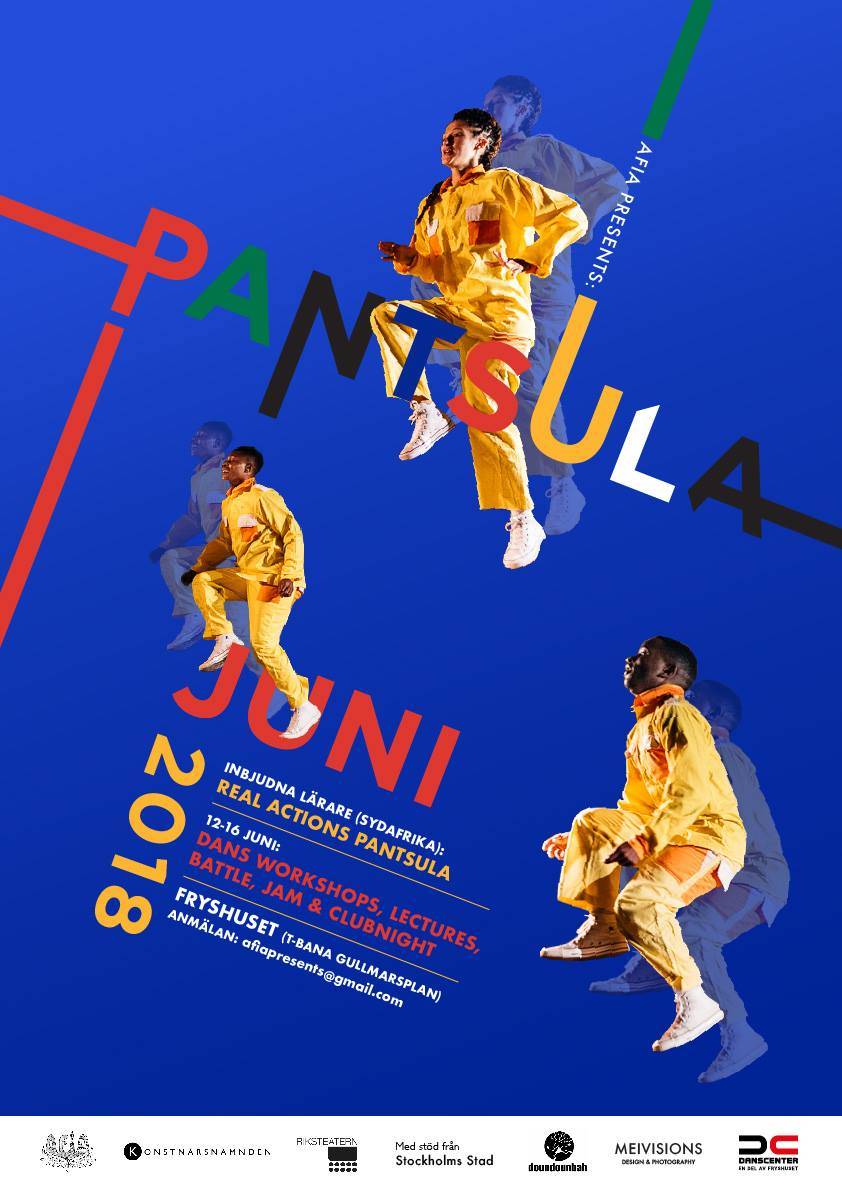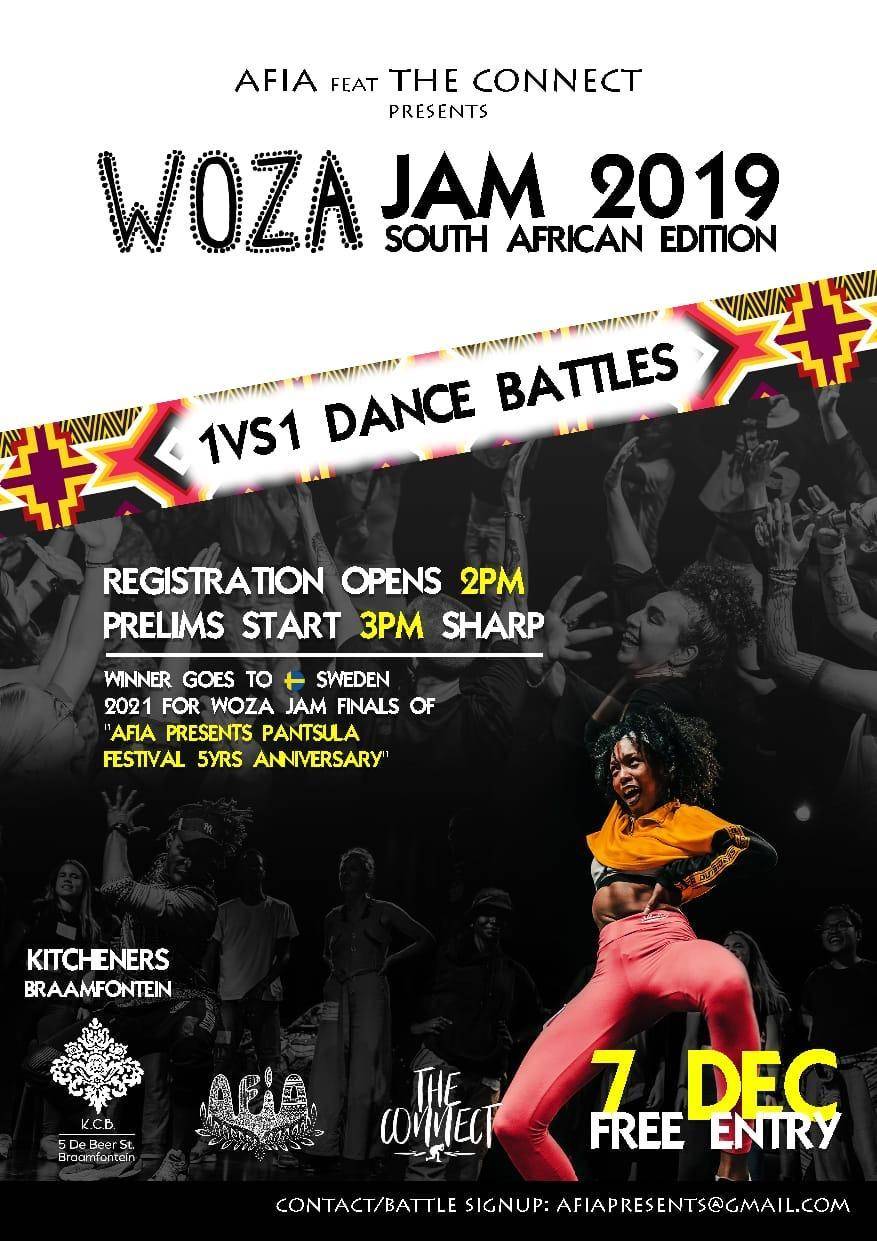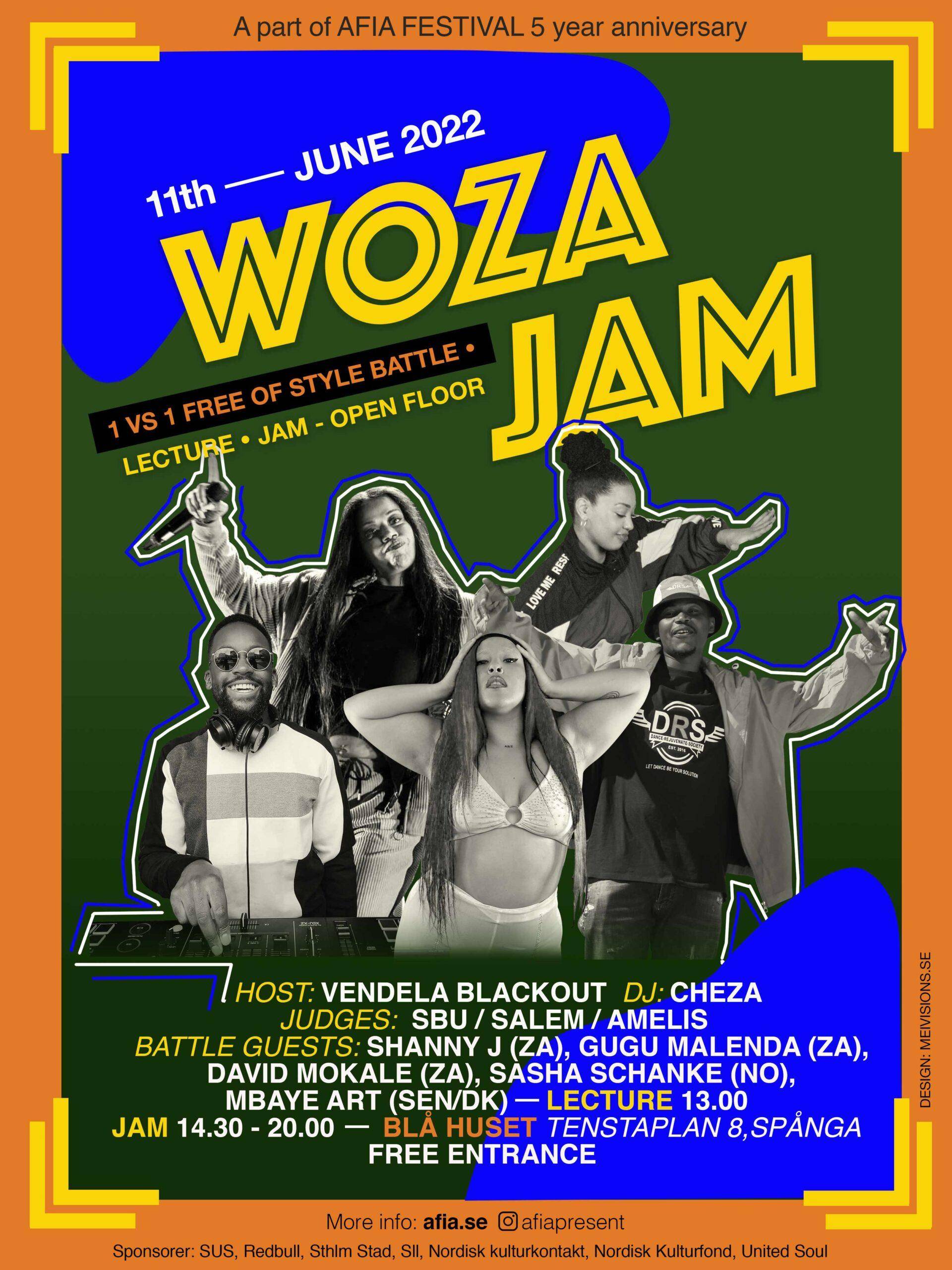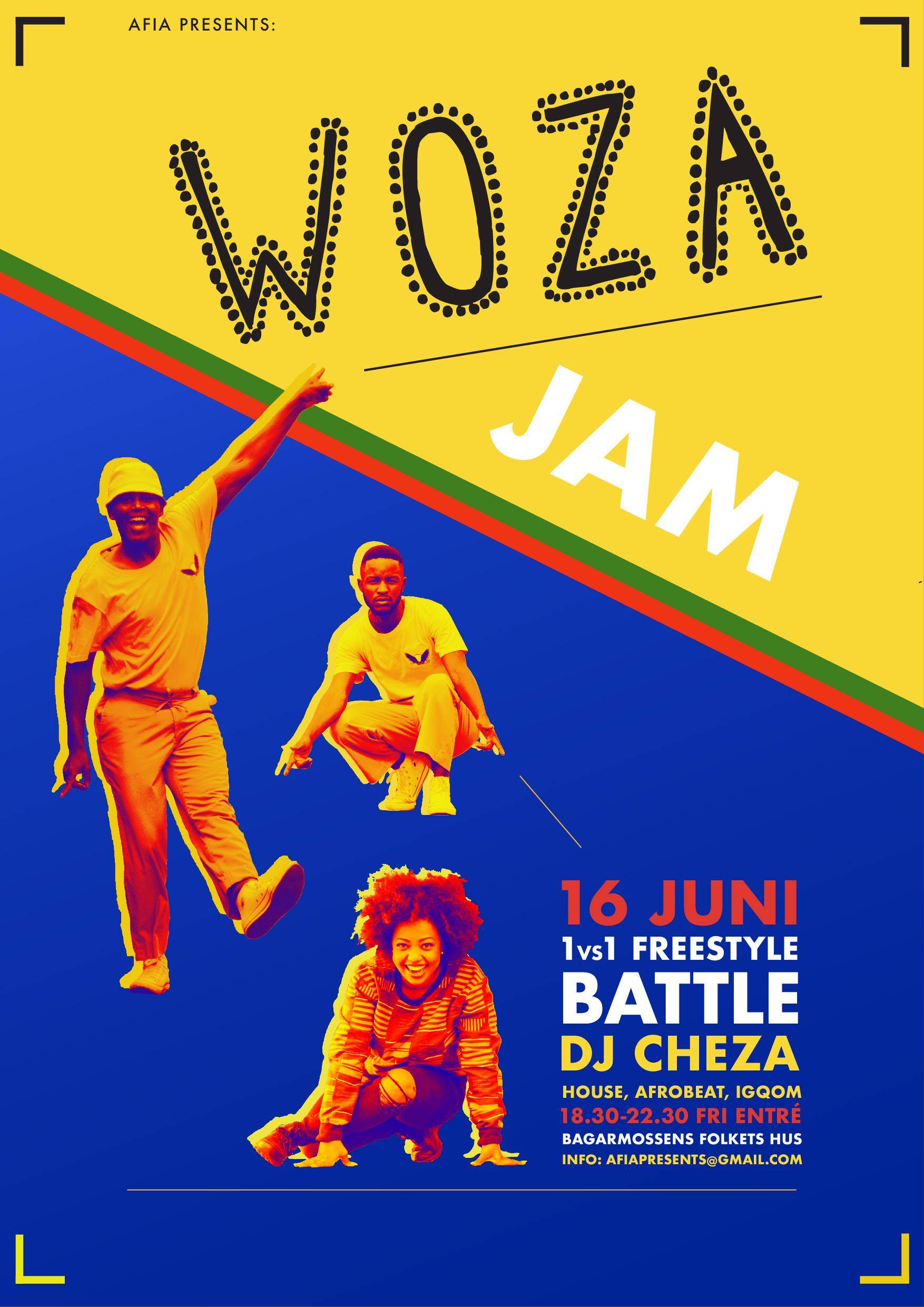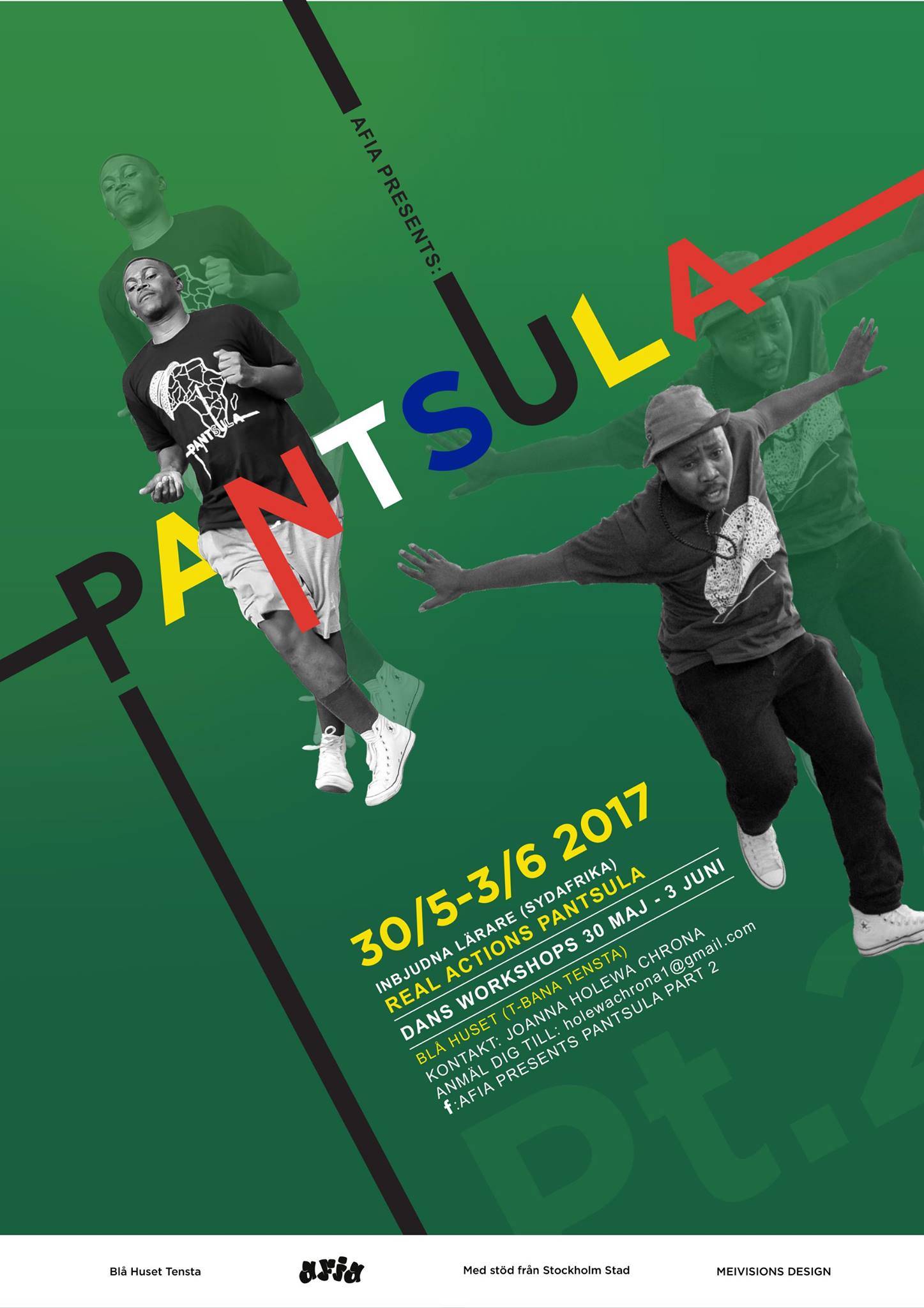 AFIA Festival Dance Challenge
AFIA Festival DJ Workshop
AFIA Festival Is Pantsula Workshop
Afia Festival-2022_poster_A3_meivisions-01
afia_pantsula_2018_klubbflyer_A5_5_webb
Club WOZA Afia Festival Dance
Club WOZA Jam Afia Festival
Is Pantsula Workshop Afia Festival
WOZA JAM 2019 AFIA Festival South Africa Dance Battles 1 VS 1
WOZA JAM Afia Festival 2022 Poster
WOZA JAM Afia Festival Battle
WOZA Jam AFIA Festival Poster
The Festival is located in Stockholm in June every year. But be on the lookout for pop up events in other cities, connecting to the festival!
The subculture Pantsula developed in Sophiatown, South Africa during the forced displacement of black people during Apartheid. Pantsula became a common expression and identity of the merging of the 11 tribes that existed in the country. The dance style (isiPantsula) developed from both traditional dances and theatrical gestures from daily life. During apartheid the regime would send out spies to the townships to keep demonstrations under control, but with isiPantsula  the people could send messages without the regime knowing and together keep the spirit! Pantsula has saved many lives of young South Africans that devoted their life to the dance instead of streetlife. The dance could give a fellowship, a safety and something to do. Pantsula was a political movement to give black people a voice when they had lost all human rights. Today Pantsula is a know South African  characteristic dance style.
Stage performance (dance) with a Swedish/South African ensemble
"Singing more than one part, telling more than one story, at the same time, No voice surrenders its individual identity, nor does any one voice steal the show, There is no front person, no soloist, no leader."
"When I soften my hearing, something happens. The many songs coalesce to make one song that doesn't exist in any of the one voices alone. It is an emergent song that I can't find by unraveling the music into its separate strand!" – "Entangled Life" by Merlin Sheldrake
YEBO YES! is a stage performance piece for five dancers by/with choreographers and artistic leaders Joanna Holewa Chrona and Theresa Gustavsson – with the dancers Sibusiso Mthembu, Gugulethu Mofokeng and David Mokale from South Africa joining on stage.
The idea behind the performance started from seeking connections between different street dances and individual dancers. Later on in the process the interest grew of exploring the power in the individual expression, in choreography and in a club environment. What really caught Joanna and Theresa's interest to work with Pantsula was the feeling of a synchronized mass that never seem to stop, amongst rhythms, characters, playfulness, footwork and drive. The dancers are using their own dance as a way of expression to create their unique self. This is something that the artistic leaders has chosen to highlight, but also to nurse the energy that occurs between the self-taught street dancers.
The meeting between the dancers, the cultures and the personalities gives the performance an honest expression and a raw image of what streetdance culture and personal expression could be.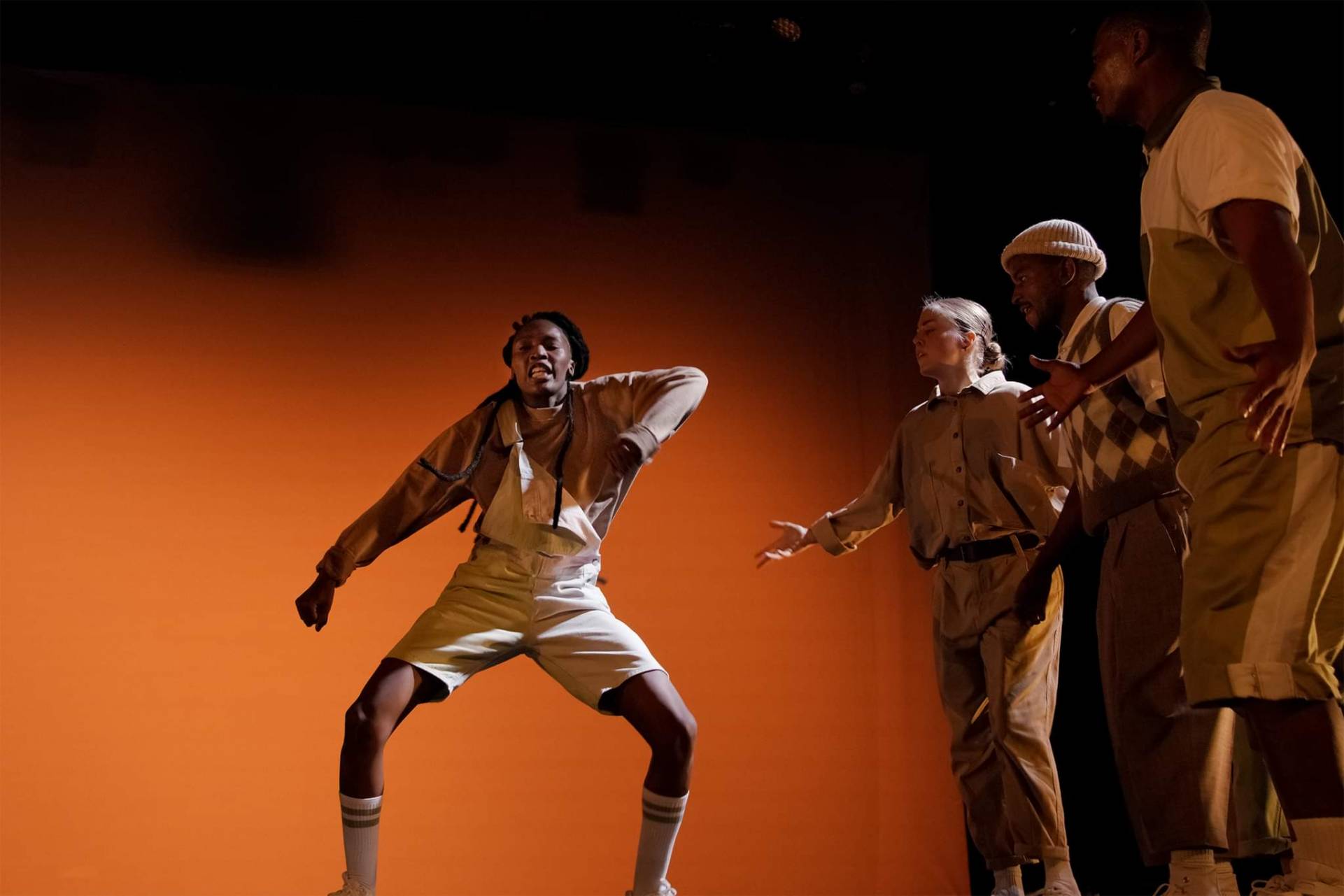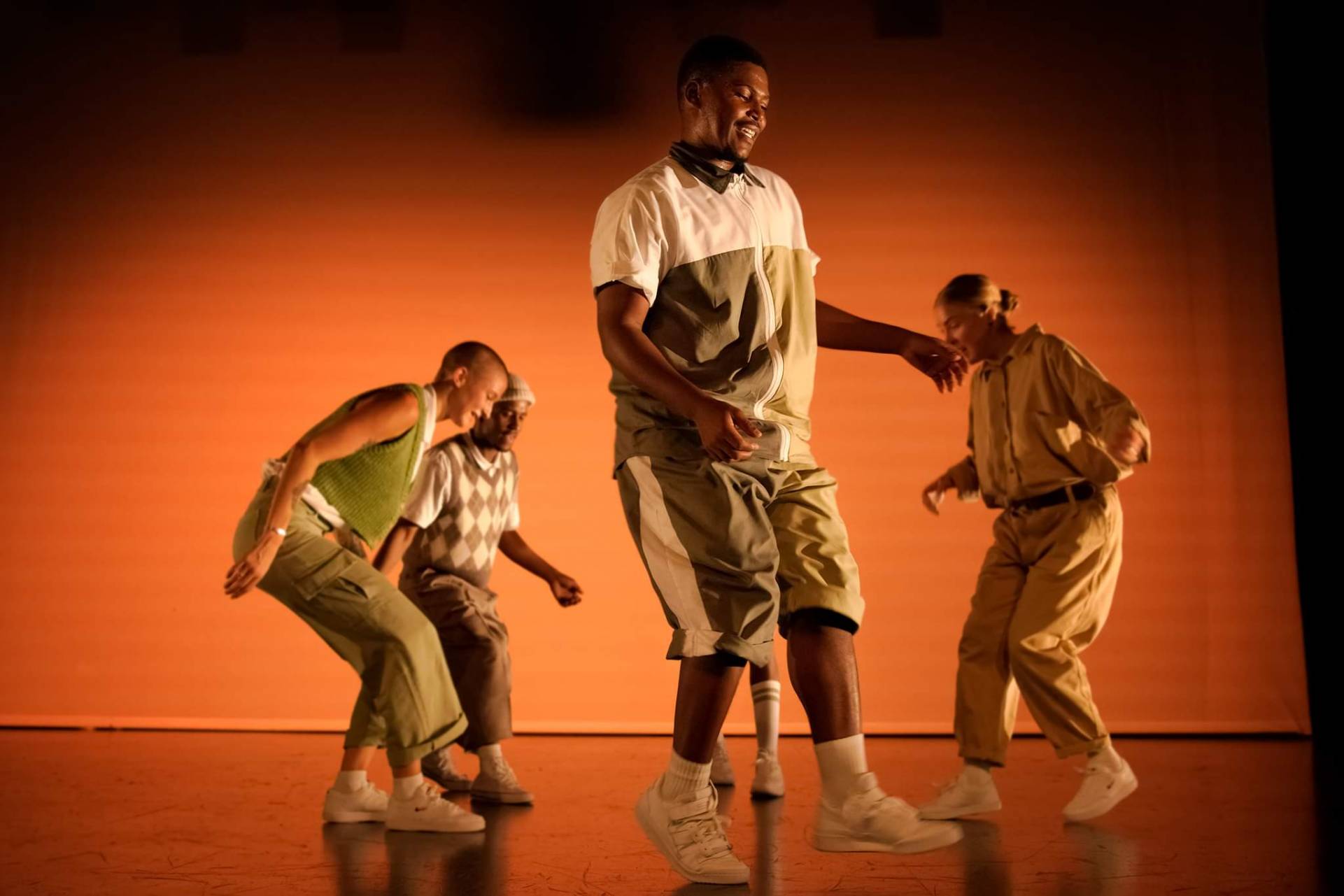 Foto från Theresa Tr3sa-2
This piece is done for an indoor theater but can under certain circumstances be performed on other types of stages/venues. We need a minimum 2 months notice for a gig due to visa applications and travels. If you are interested in booking us, contact us via afiapresents@gmail.com